What if your pharmacy didn't act like a pharmacy?
PillPack is a service that improves every moment of taking your medication — and then some.
Watch Video
How PillPack Works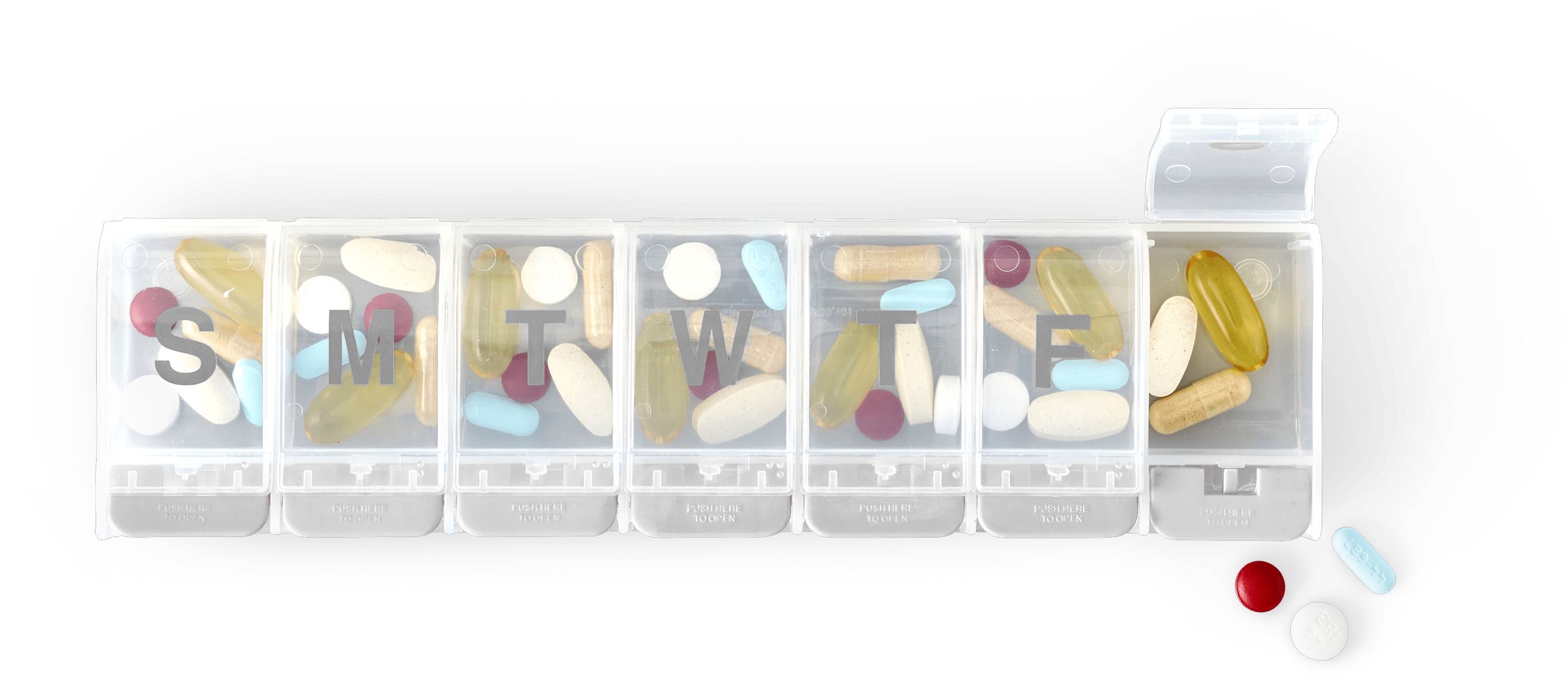 Managing your medication shouldn't be so difficult
If you take daily medications, today's pharmacy is inconvenient and makes it difficult for you to stay on track. And the statistics prove it.
40M
American adults take more than 5 prescriptions every day. But...
50%
of Americans don't take their meds as prescribed.
Isn't it time that a pharmacy made it easier for you to take your medication?
We think so.
Say hello to PillPack
We've redesigned every part of the pharmacy experience. We do the hard work, so you'll:
Never sort your medication.
We sort your medication by the dose into individual packets.
Never wait in line at the pharmacy.
We deliver directly to your door, every month.
Never chase down refills.
We work with your doctors to automatically manage your refills.
How the service works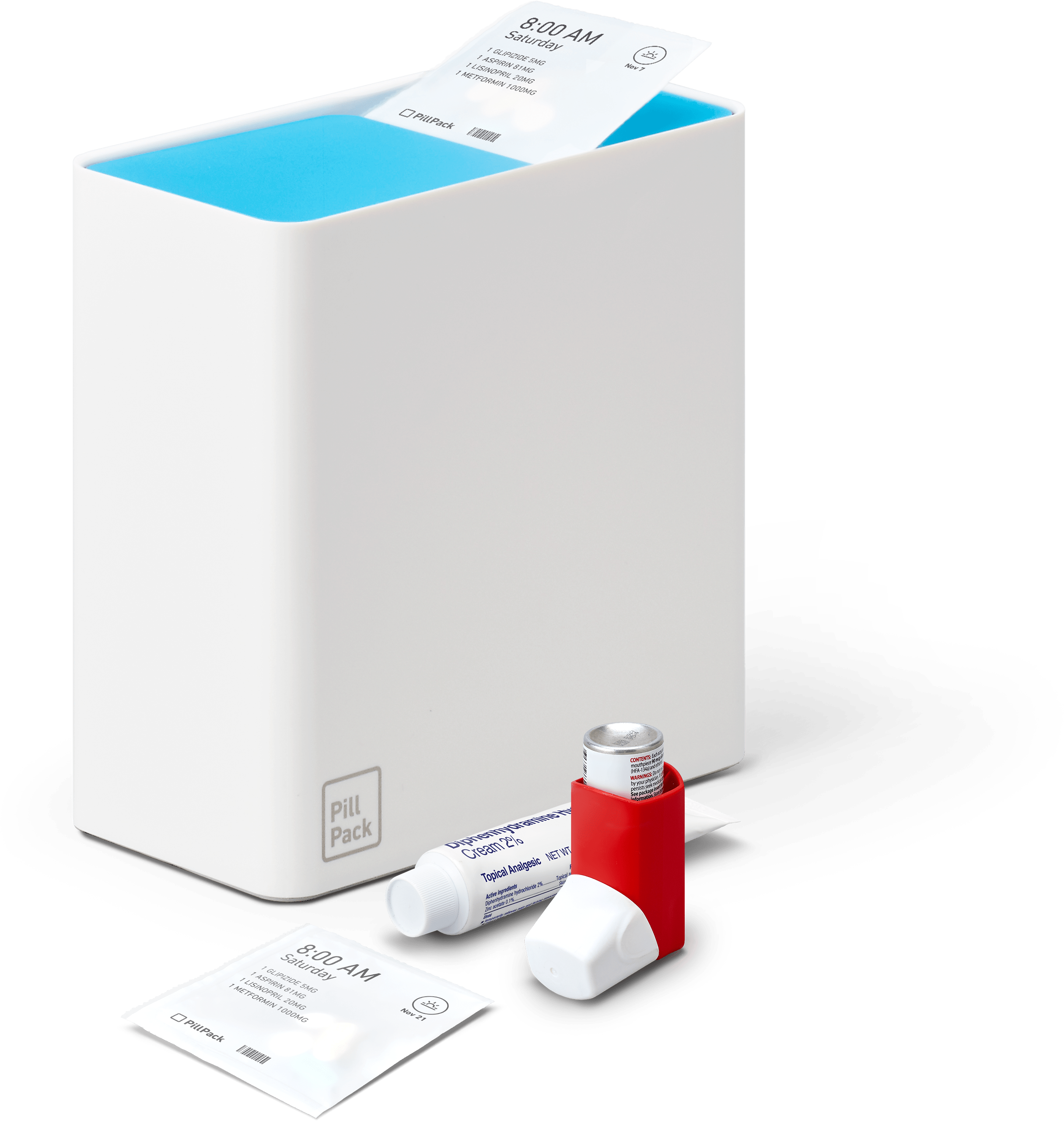 Customer Satisfaction
Based on how likely our customers are to recommend PillPack (Net Promoter Score).
People love PillPack
We regularly collect customer feedback and we're happy to report that our satisfaction scores far exceed the industry average.
Hear directly from our customers
"PillPack has been 100% reliable and is a level above any other pharmacy I've ever used."
George, 68 years old
Powered by PharmacyOS
We built a pharmacy system that goes beyond the pharmacy to create the best possible experience for our customers.
Take a look behind the scenes
Switch to a simpler pharmacy
Managing your medication has never been easier.
Get Started
Have questions about PillPack and prefer to speak to an advisor directly?
855–745–5725