Your pharmacy, delivered
No more sorting pills, waiting in line, or chasing down refills. PillPack has you covered.
You'll need a few things to sign up
Your list of your medications

Your doctor information

Any insurance information

Your payment method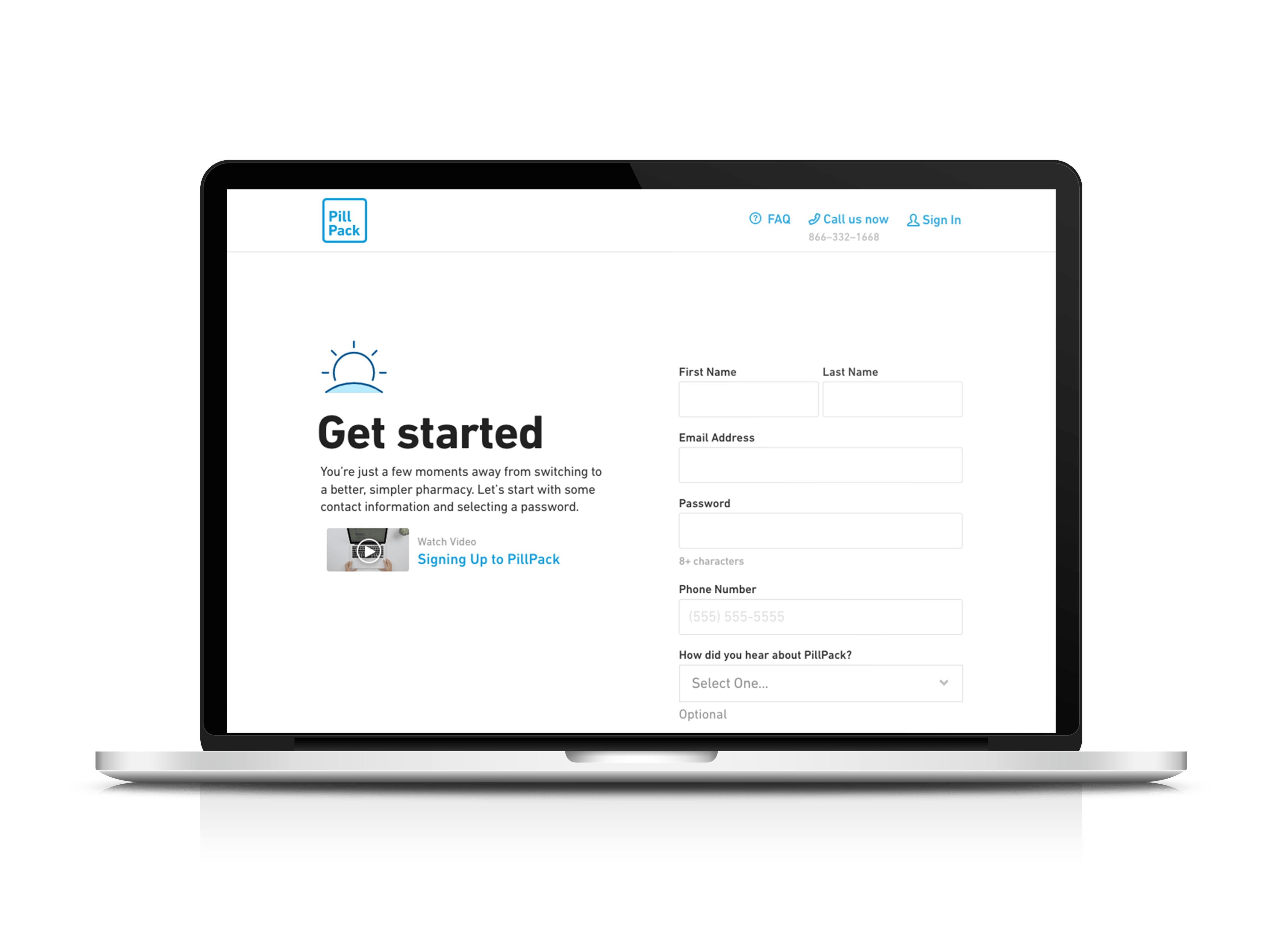 We'll transfer your prescriptions and set up your service
We coordinate with your doctors and insurance to gather your prescriptions
We schedule your first shipment and order your refills
We package your medication by time of day and send them to you
You'll get the meds you need every month
Pharmacy support day or night
Automatic refills before you need them
Free delivery right to your door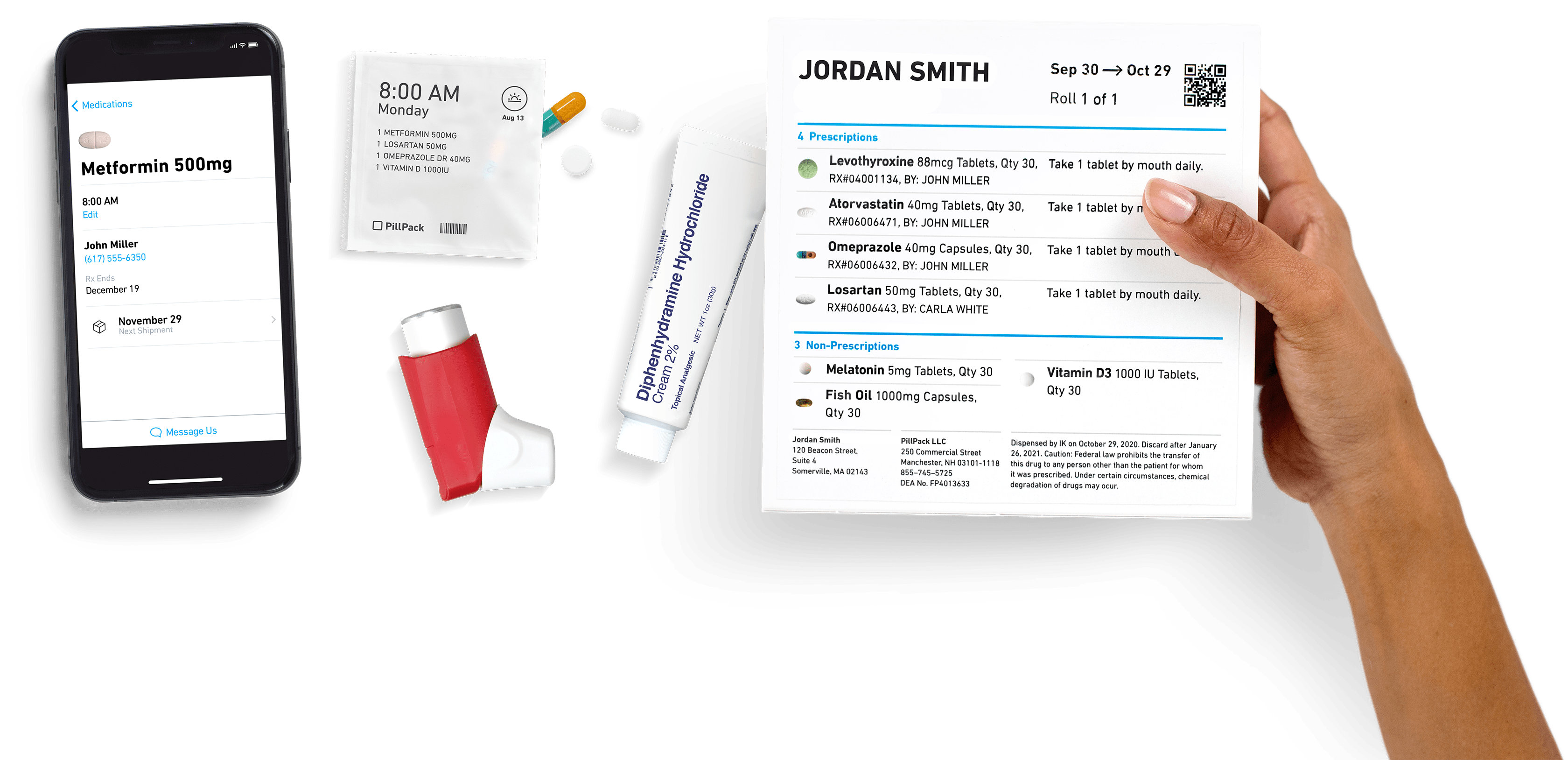 You should know:
We can send urgent meds right away
If you're low on any medications, let us know and we'll send them in bottles ahead of your first shipment.
Your first PillPack ships in about 2 weeks
Once we've transferred all your prescriptions, we'll email you with a delivery date and tracking info.
Customer support
Your questions answered
Reach out anytime. We're available by phone, email, or through our iPhone app.
Safe & thorough
Details your doctor will love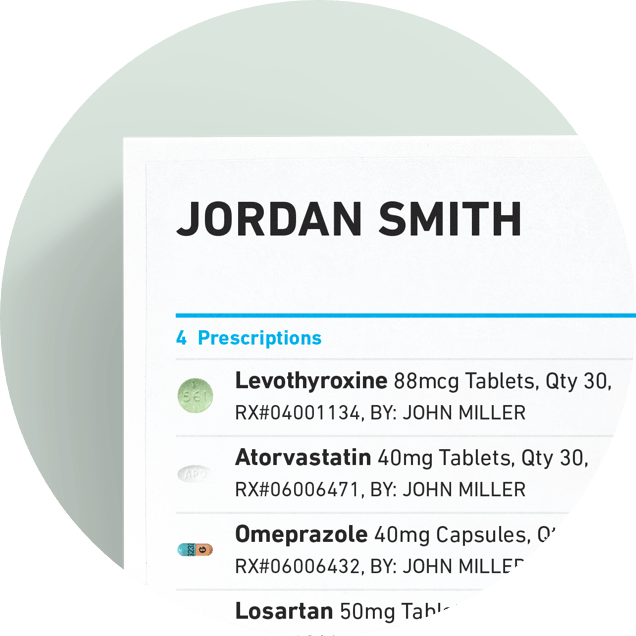 Your monthly medication list
Each month, we send you a detailed list of all your meds and dose instructions. We even include images to help you identify each pill.
Safety is our priority
For accuracy, a pharmacist checks every packet at multiple points in the process. We also review your full med list for any interaction issues.
Download our helpful guide to bring with you to your next appointment
Download
Switch to a simpler pharmacy today
Get Started
Prefer to sign up over the phone? Speak to a PillPack advisor today.
855–745–5725