Your Medication, Made Easy
PillPack is a full-service pharmacy that sorts your medication by the dose and delivers to your door.
Watch Video
Introducing PillPack
Forget What You Know About Pharmacy
Driving to the store, waiting in line, chasing refills—today's pharmacy is a pain. PillPack is a service that saves you time, headache, and hassle.
PillPack vs. Your Pharmacy
A Better Way to Manage Your Medication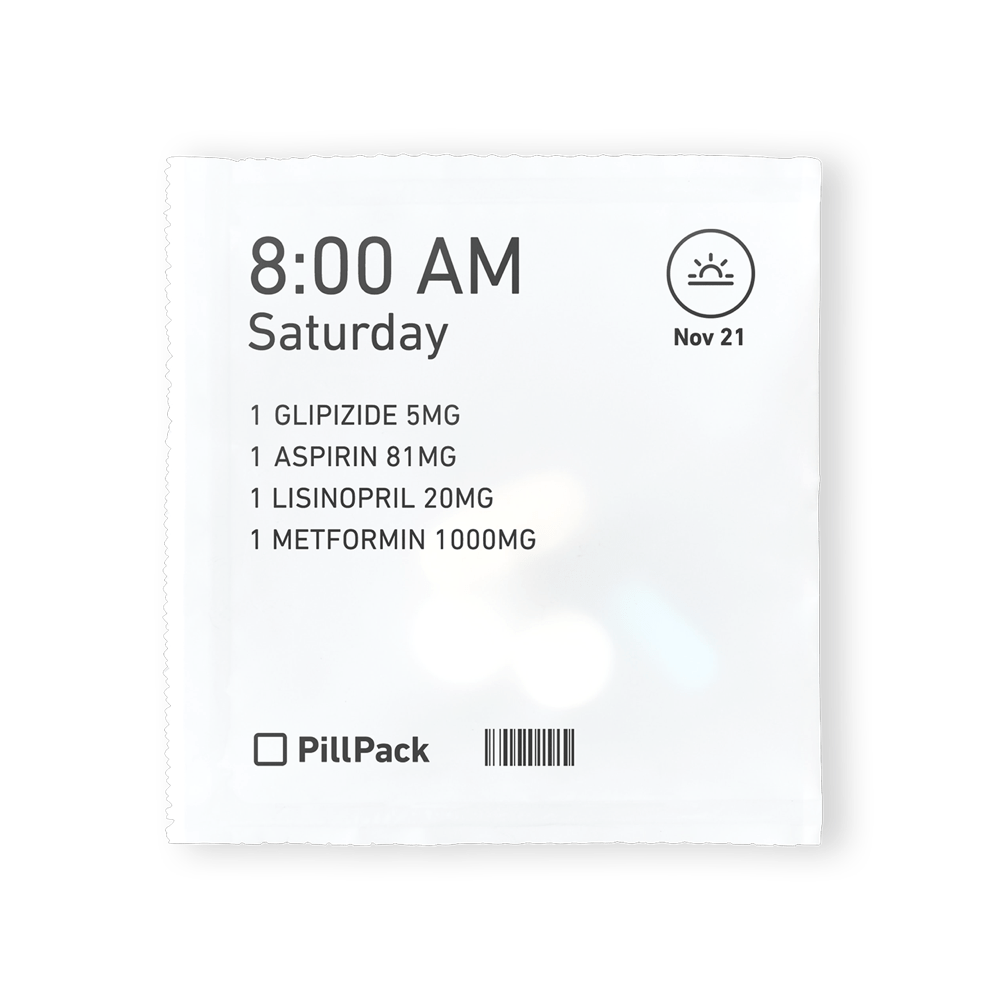 Sorted & Delivered
Your medication, packaged by the dose and shipped directly to your door, every month.
Pharmacy Items
We also provide items like creams, inhalers, and testing supplies — when you need them.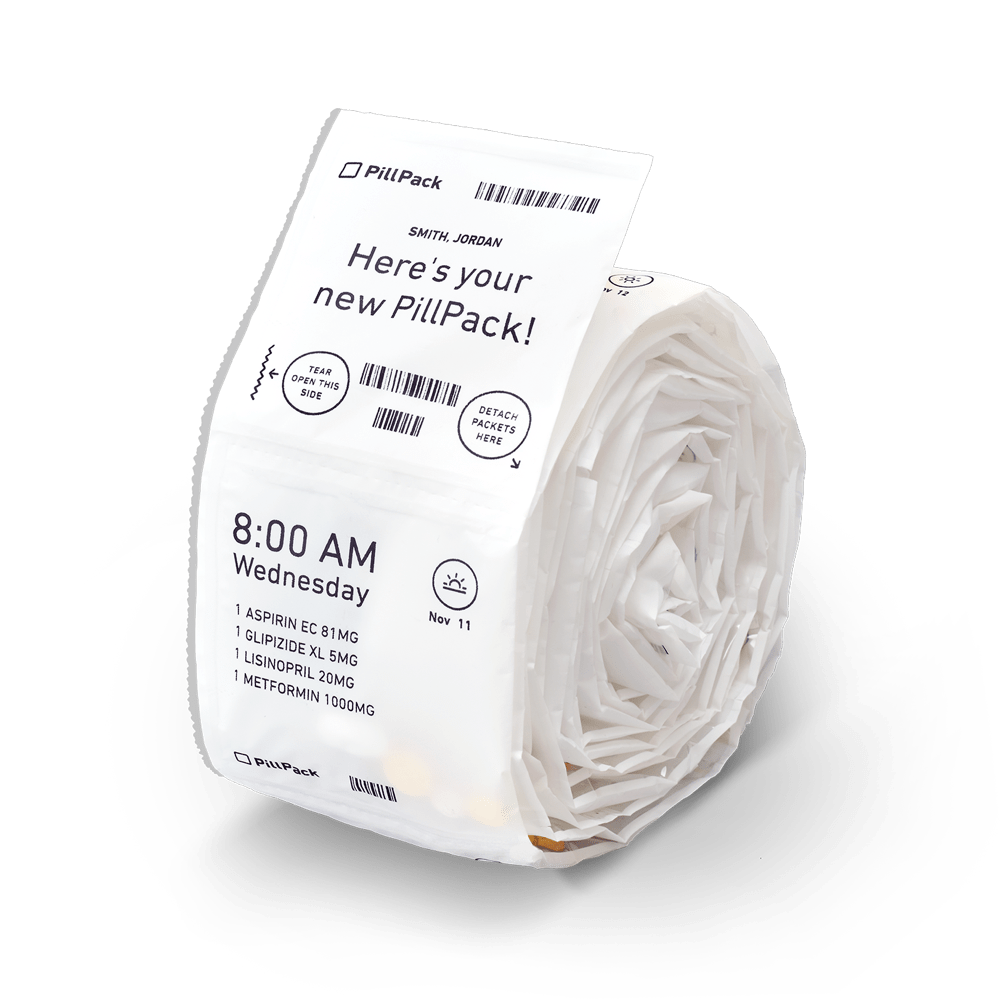 Automatic Refills
We monitor and manage your refills directly with your doctors.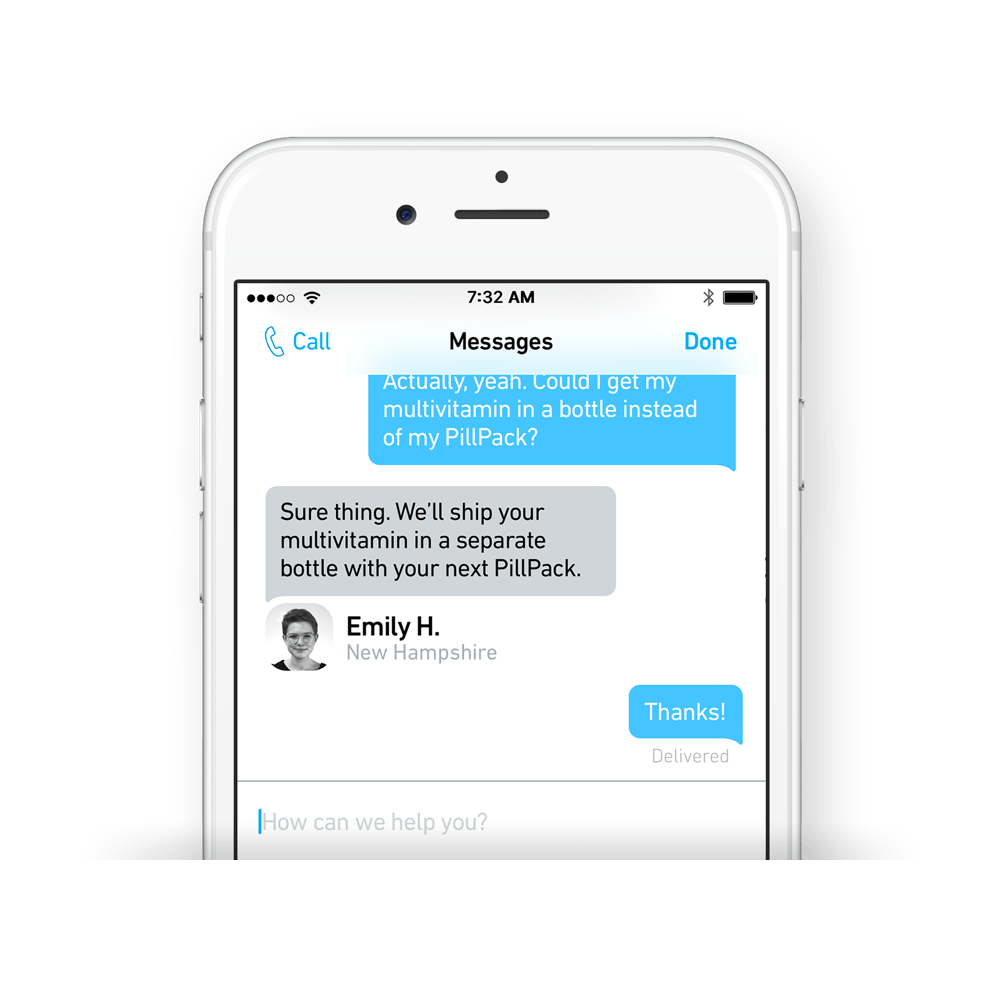 24/7 Support
Have a question? Our team is available 24/7 via phone, text, e-mail, or live chat.
How the Service Works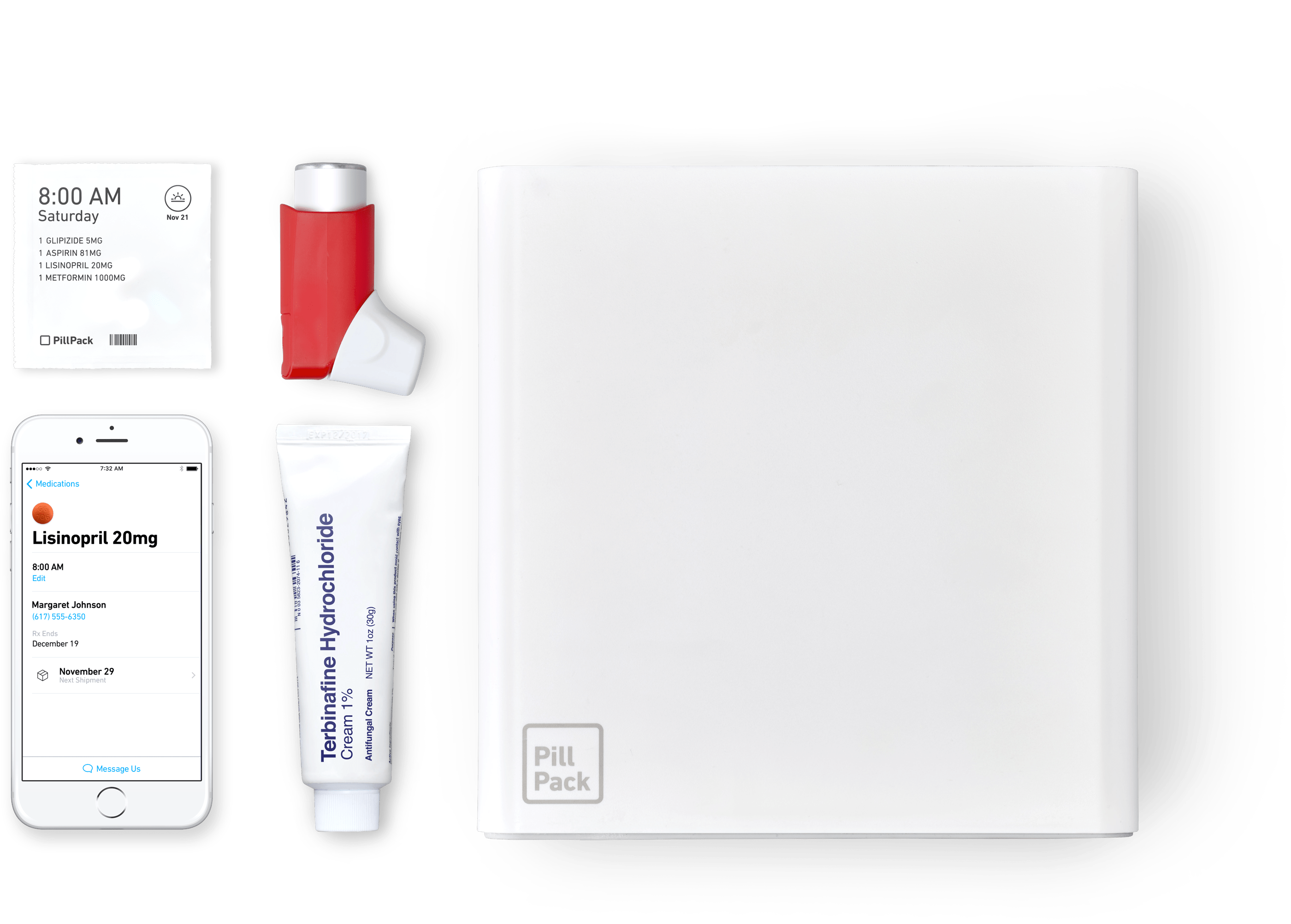 You may be wondering...
---
Does PillPack take my insurance?
What if I travel regularly?
How do I transfer my prescriptions?
What if my medications change?
Will you split my pills for me?
Our advisors are always available to help you understand if PillPack is right for you.
855–745–5725
Less Hassle, More Confidence
We...
Automatically manage your refills.
Work directly with your doctors and insurance to resolve any issues.
Do a holistic review of your medication.
You can...
Contact our pharmacists 24/7.
Update your medication at any time.
Review your bill in your monthly summary.
Transparent Billing, No Hidden Fees
Our service is free. As a customer, you are responsible for:
Your Monthly Co-Pay
Your insurance sets your prescription prices.
Any Vitamins or OTC's
Medications not covered by insurance.
Shipping is Free
We will deliver directly to your door.
Get Started Today
Managing your medication has never been easier.
Get Started
Have questions about PillPack and prefer to speak to an advisor directly?
855–745–5725
PillPack has earned Verified Internet Pharmacy Practice Sites® (VIPPS®) accreditation through the National Association of Boards of Pharmacy® (NABP®). Learn more about VIPPS.