Pay for your meds, not your shipping
You'll only pay your copays. We take care of the rest.
How pricing works
Our service and shipping are free
You're only responsible for:
Your monthly medications You'll pay your insurance copay or any out-of-pocket expenses (if applicable).
Any vitamins and over-the-counter meds You'll pay for any non-prescription medications you add to your service.
How do you pay for your medication?
We're covered by
most insurance plans
Sign up online, or give us a call and we'll check your coverage.
Have a spending account? You can set up your HSA or FSA card as your primary payment method.
How to pay
Flexible payment options
Pay for your medication in a way that works for you.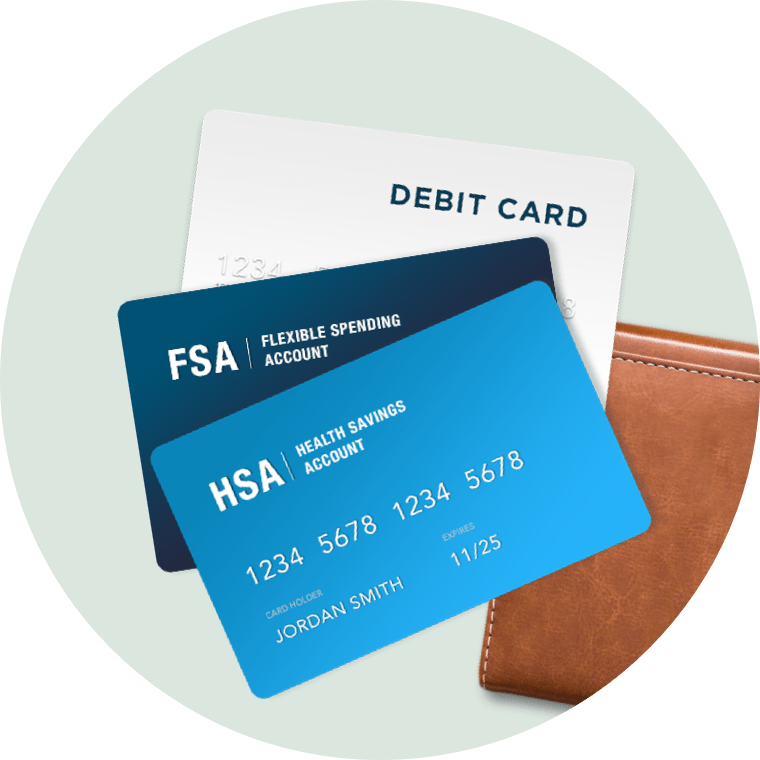 Pick your payment method
You can use a bank account, credit card, or HSA/FSA card.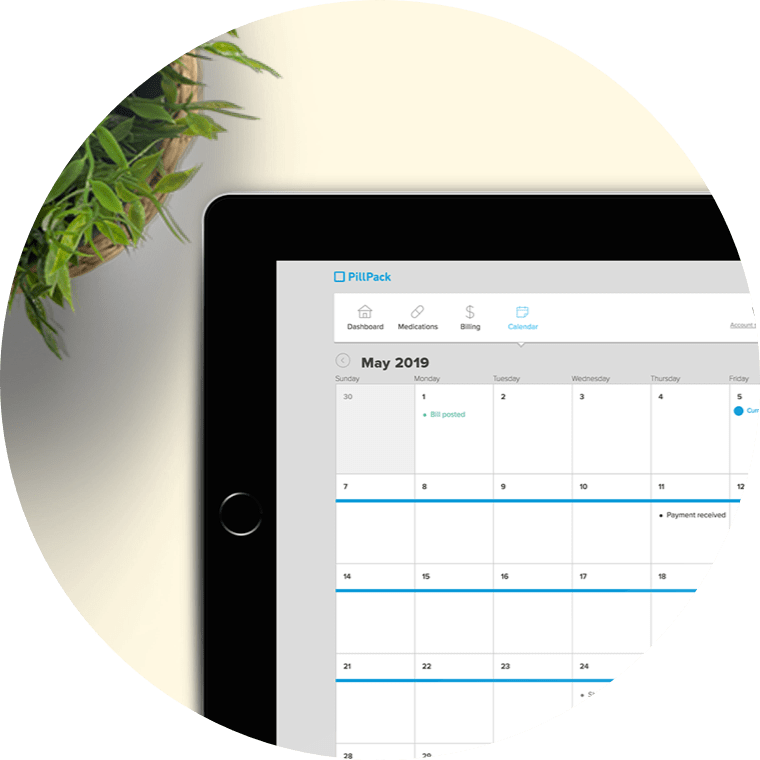 Choose your billing date
Pay on a specific day of the month, or anytime we send your meds.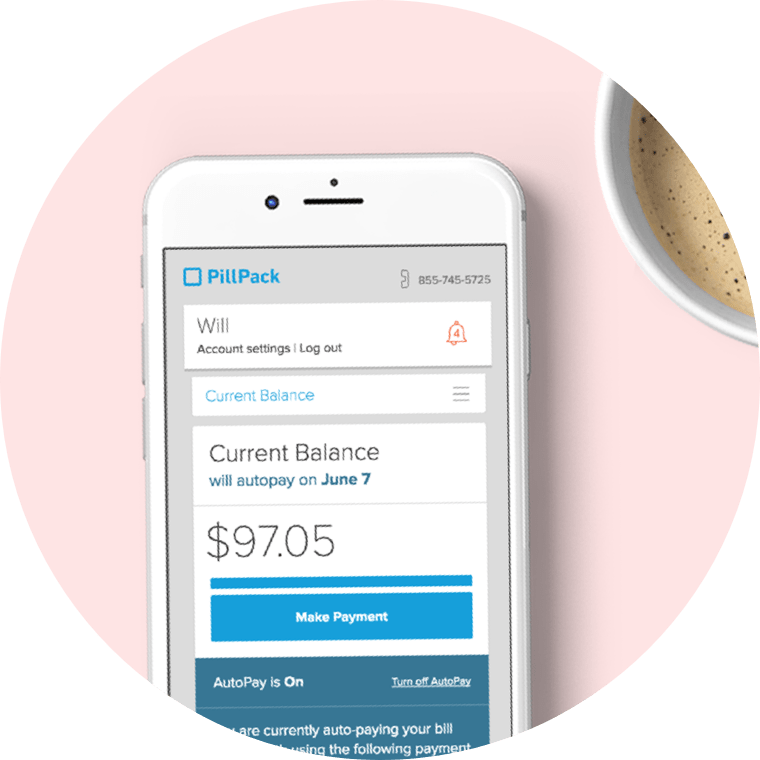 Review your information anytime
Easily access your bill or payment history from any device.
You may be wondering
How much does it cost to use PillPack?
There's no cost for PillPack's service. You'll only pay your standard 30-day copays or out-of-pocket expenses (if applicable).
What insurance plans do you accept?
PillPack works with most insurance plans. Speak to an advisor today to check your coverage.
Will my copays change?
In most cases, your copay will only change if you currently get a discount for 90-day refills, since we fill on a 30-day cycle.
Switch to a simpler pharmacy today
Get Started
Prefer to sign up over the phone? Speak to a PillPack advisor today.
855–745–5725