We're Proud to Be Your Pharmacy
We work hard to create the kind of pharmacy that helps our customers stay healthy.
Peace of Mind
"PillPack is so convenient. I don't have to waste time anymore calling the doctor's office and pharmacy trying to get refills before I run out. I never run out with PillPack!"
Carrie, 46 years old
Customer Service
"In my experience with PillPack, they have been one of the best service providers that I have ever worked with. It has entirely removed the 'pharmacy hassle' from my life"
Meghan, 36 years old
Caregivers
"My elderly mom has several medications and organizing them carefully in a pillbox was grueling. PillPack has helped me immensely."
Shashi, 45 years old
Travel
"Preparing multiple medications for traveling is so much easier. I have peace of mind that the correct pills are being taken."
Stan, 72 years old
Helping Make Hospitals Beautiful
We make regular donations to RxArt to help make a child's hospital stay a little brighter.
Read More About RxArt
Health is Personal
Folks is an online magazine dedicated to telling the stories of remarkable people who refuse to be defined by their health issues. Editorially independent, Folks is sponsored and published by PillPack.
Folks Magazine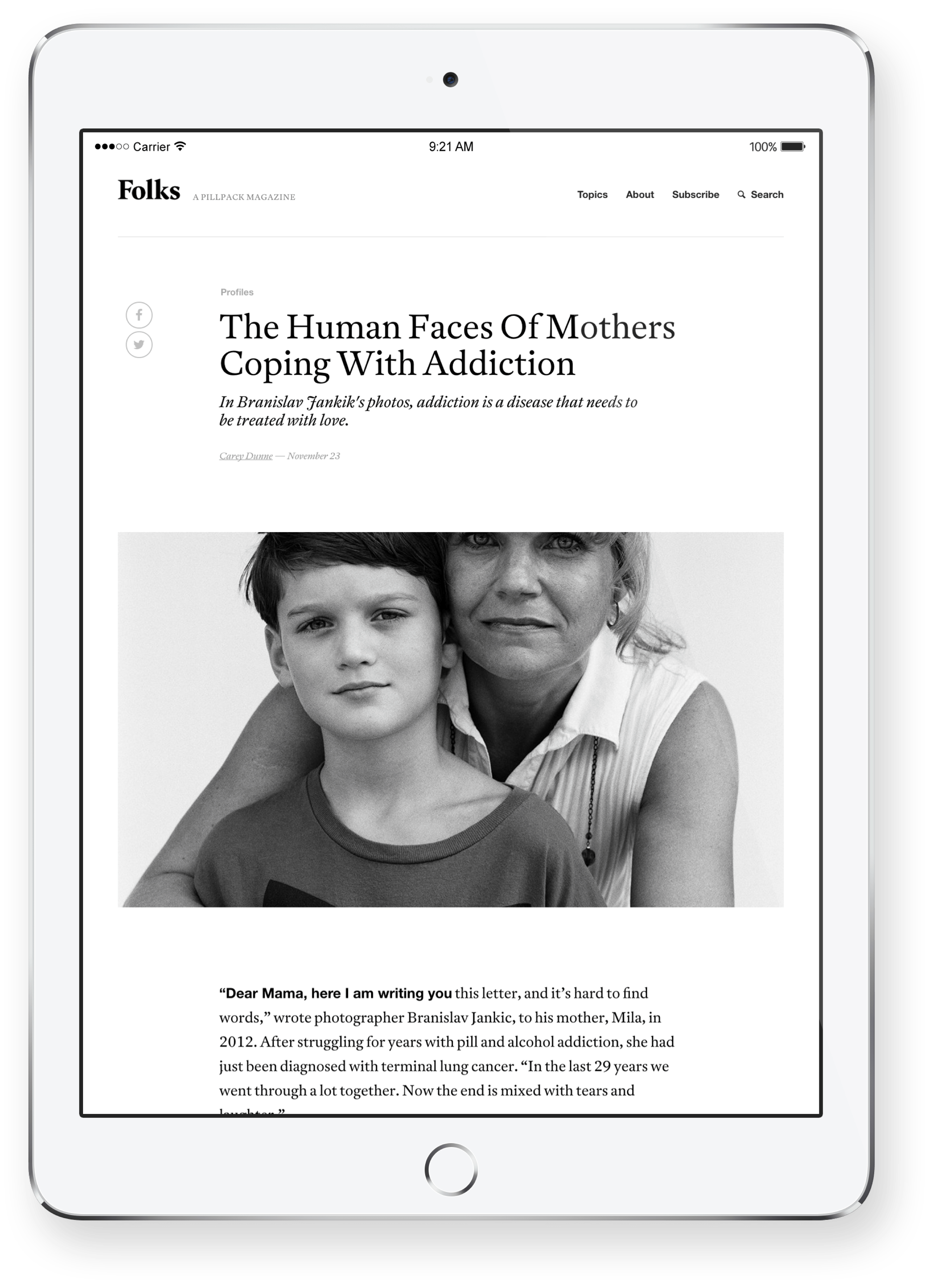 Join Our Community
Follow us on social media to stay up-to-date on all things PillPack.