The best customer service of any pharmacy.
We're committed to excellent service. We regularly collect feedback from our customers and we're happy to report our satisfaction scores far surpass the average pharmacy.
See what our customers have to say
"It's just one less thing to worry about. I get more time with my family. We can do more things. I get notifications letting me know that my shipment has left and then it arrives...I just don't have to think about it. I have that peace of mind."
Watch David's Story
PillPack was designed to make your life easier.
"PillPack is everything I was looking for to help my elderly Dad regulate his twice daily medication dosages. The system is clear and simple for any and all ages to understand."
Beth T.
Massachusetts
"It has allowed me to more easily remember if I have taken my medications, and I never have to think about refills. It's been wonderful!"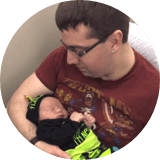 Ryan B.
Wisconsin
"I know wholeheartedly that my parents' compliance has drastically improved since using PillPack. Just being able to know that they are okay, even 1000 miles away, gives us peace of mind."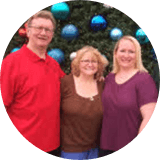 Roger & Cathy B.
New Jersey
Switch to a better, simpler pharmacy today.
Give us a call
We'll answer any questions you have and explain how our service works.
855–745–5725
Our service is free, you only pay your co-pays
Compatible with most major insurance plans
24/7 industry-leading customer service