Helping each other stay healthy
Whether you're caring for a parent, a child, or a friend, PillPack makes medication easy.
Watch Video
Allison's Story
A pharmacy designed for caregivers
No more sorting pills, chasing refills, or waiting on hold. We take care of their medication so you can focus on taking care of them.
Sorted and Delivered
Get daily medications packaged per dose and delivered to any address.
Management and Support
We'll automatically renew refills and our team is available to help 24/7.
Caregiving Tools
Access all of your loved one's medication and billing information.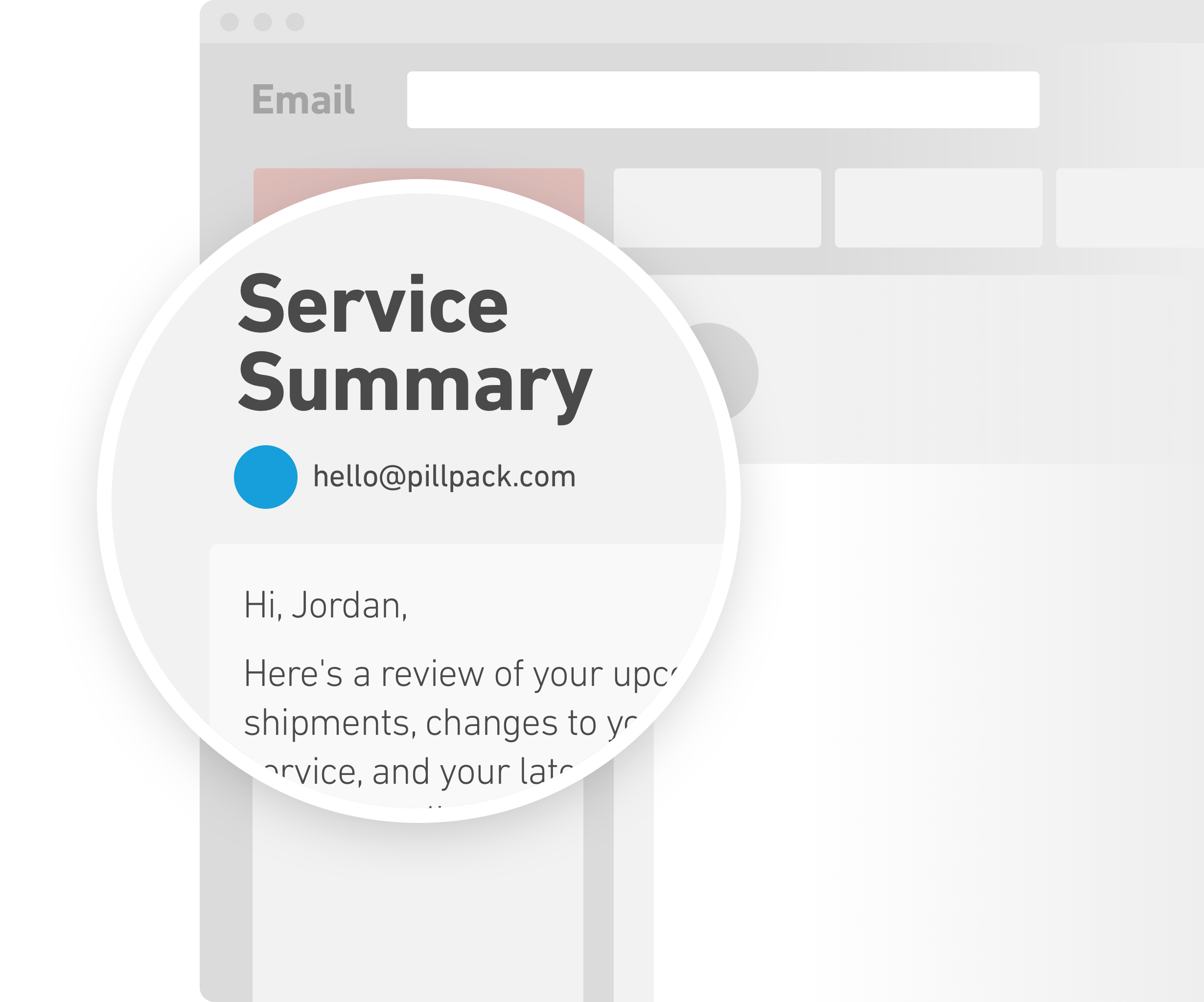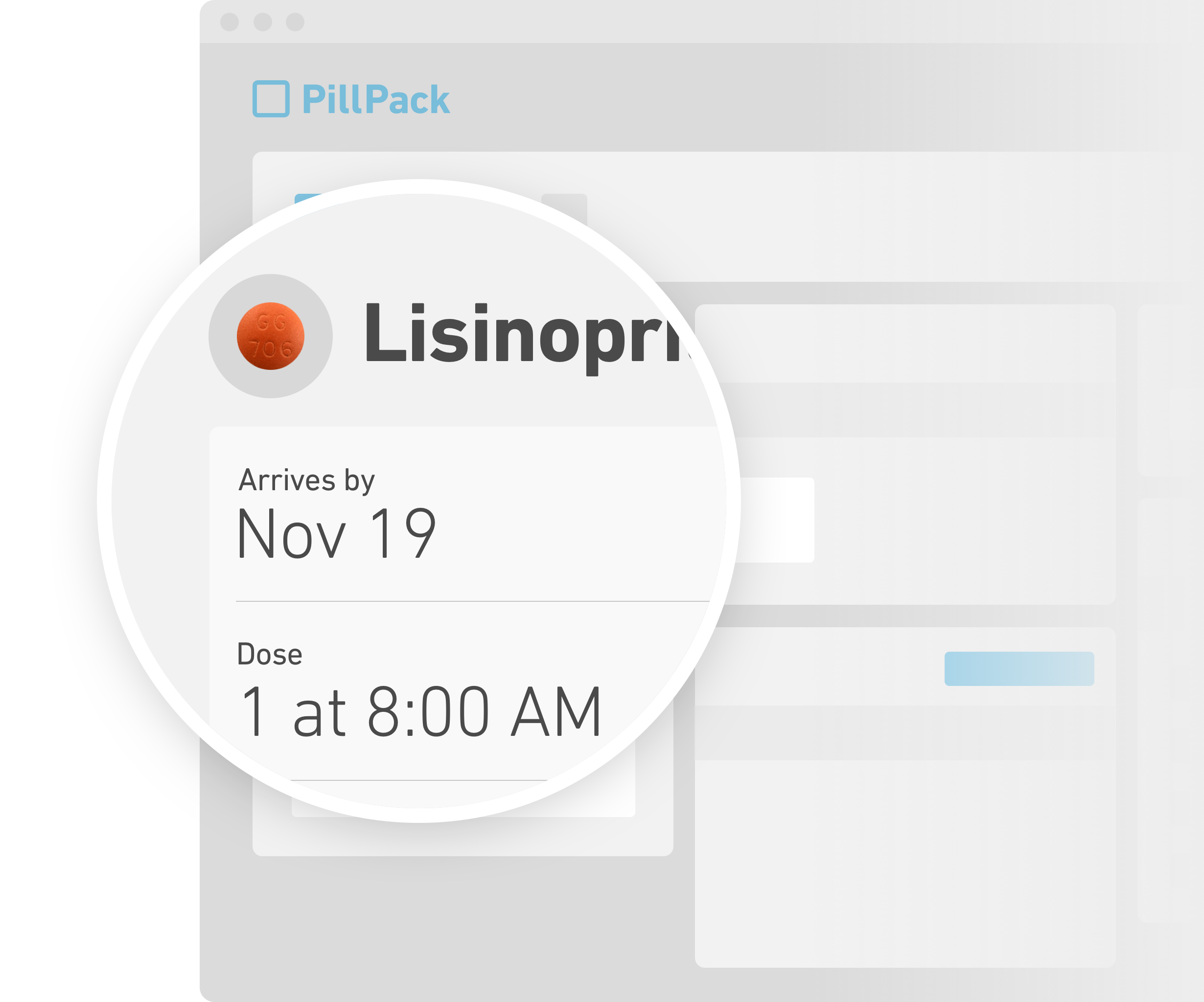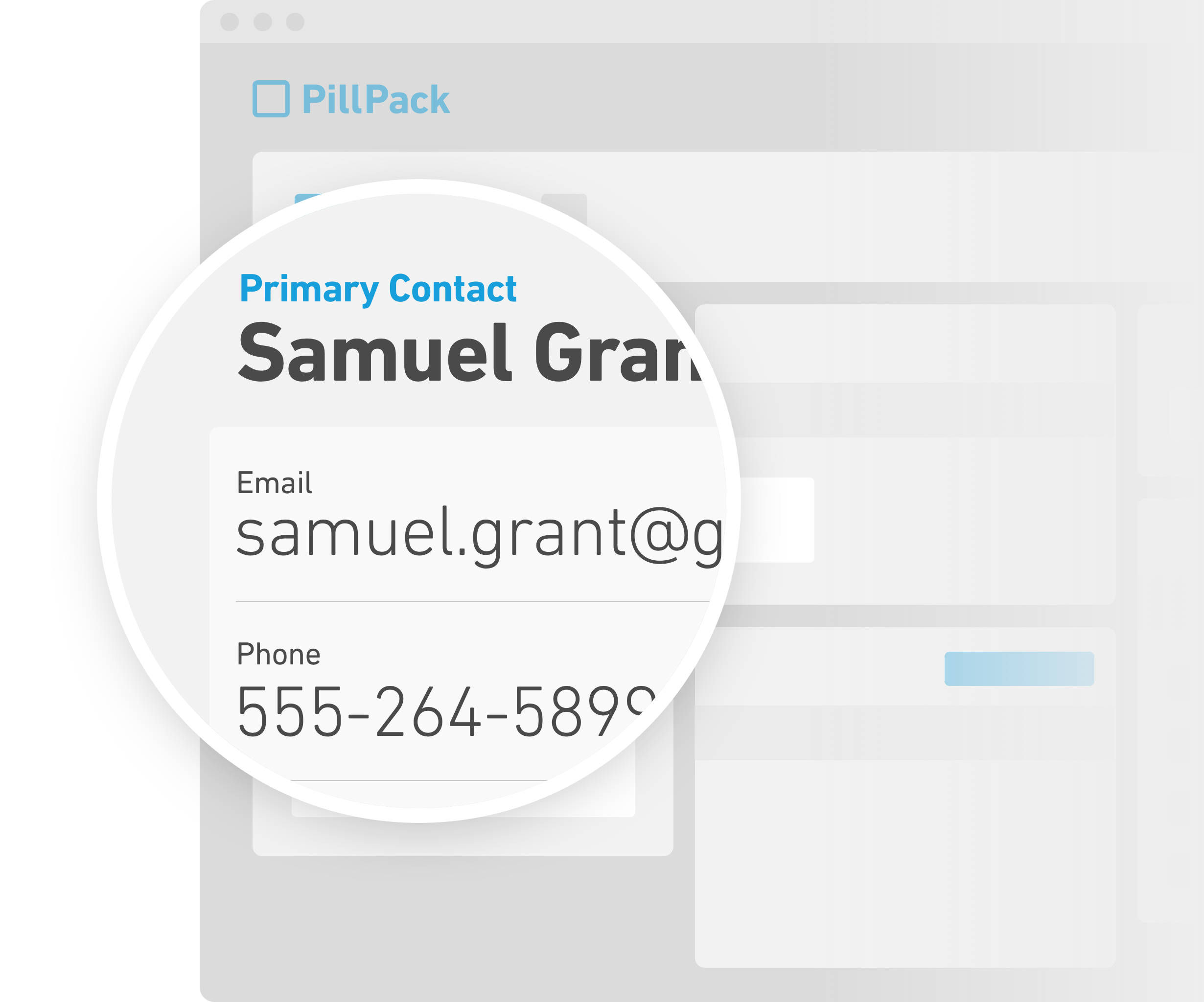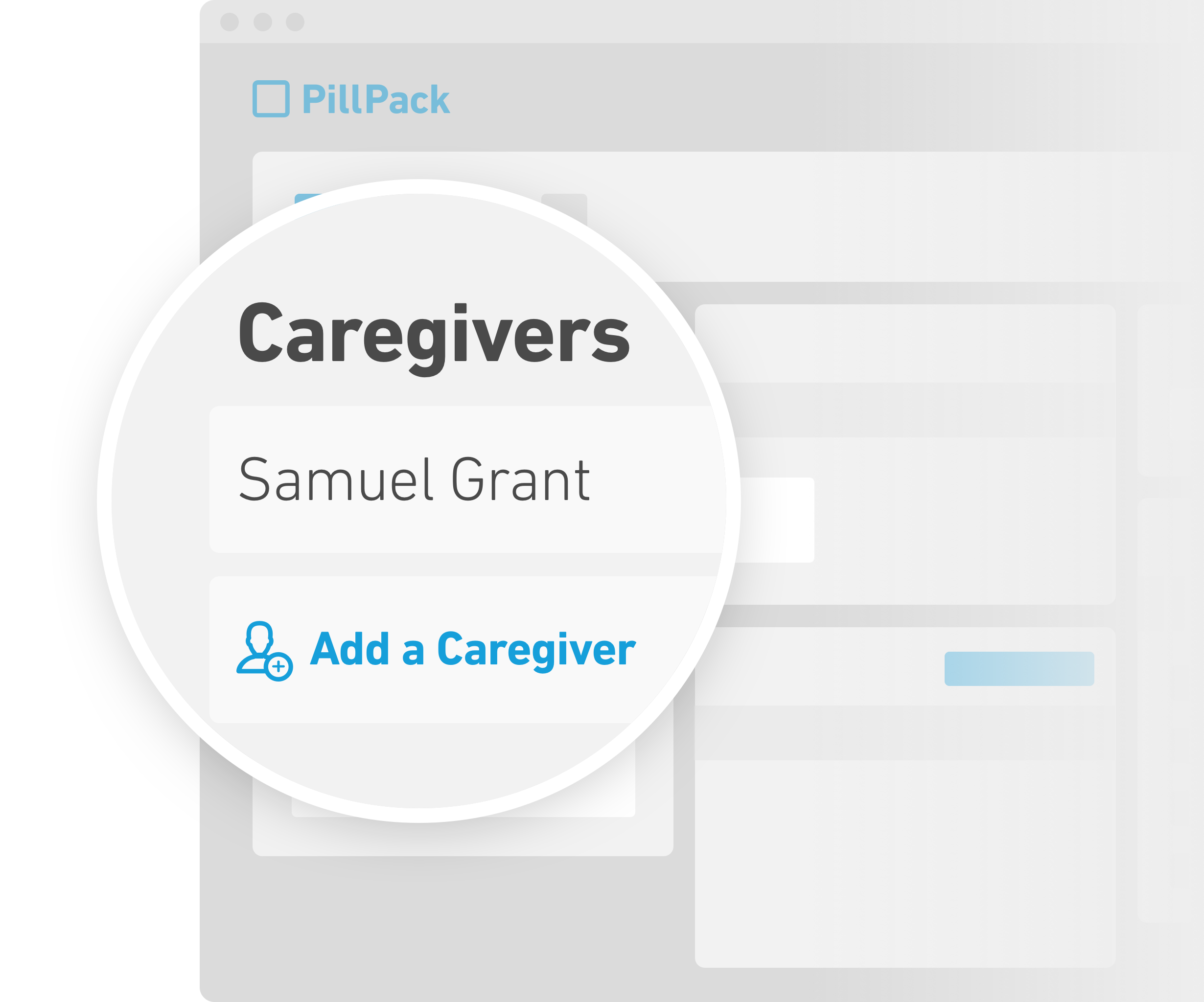 Stay connected to their care
As a Caregiver, you will have full access to your loved one's medication and communications.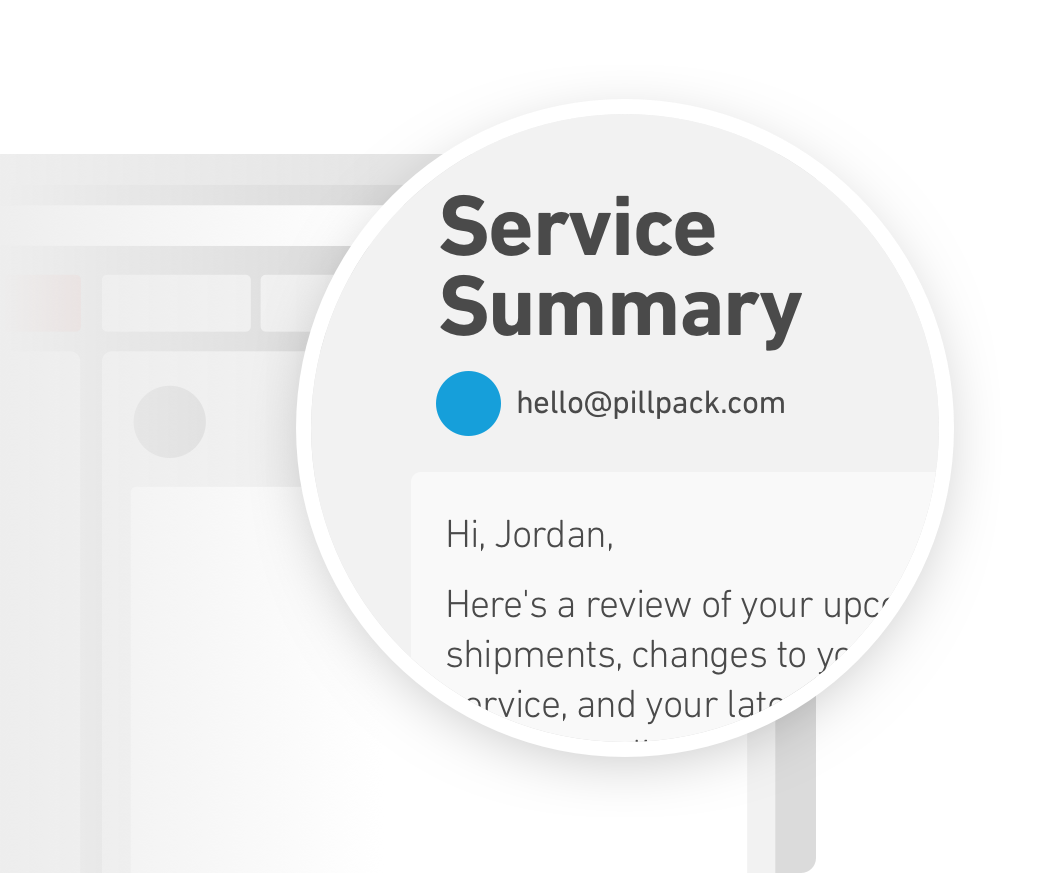 Email Communications
Receive the same email communications that your loved one does, like shipment tracking and refill status.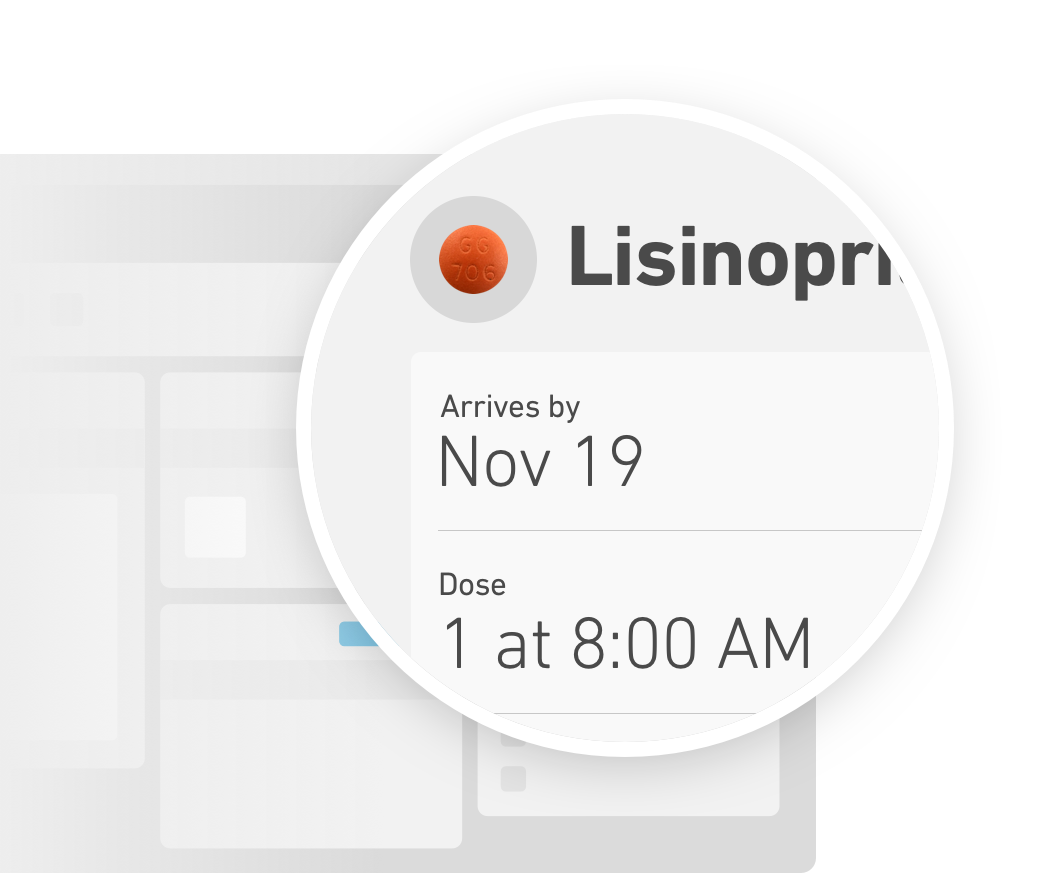 Medication Details
Access information about their medication, no matter where you are.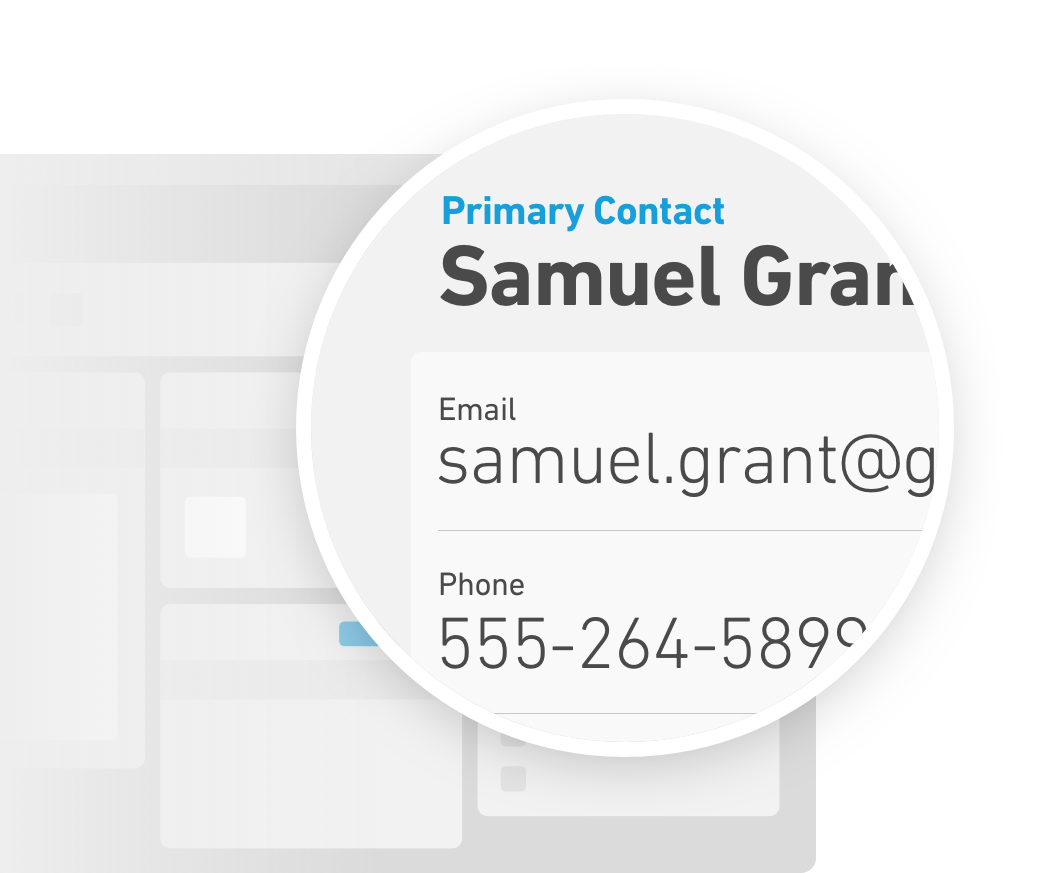 Primary Contact
You can designate yourself as the primary contact, so PillPack can reach you with any questions.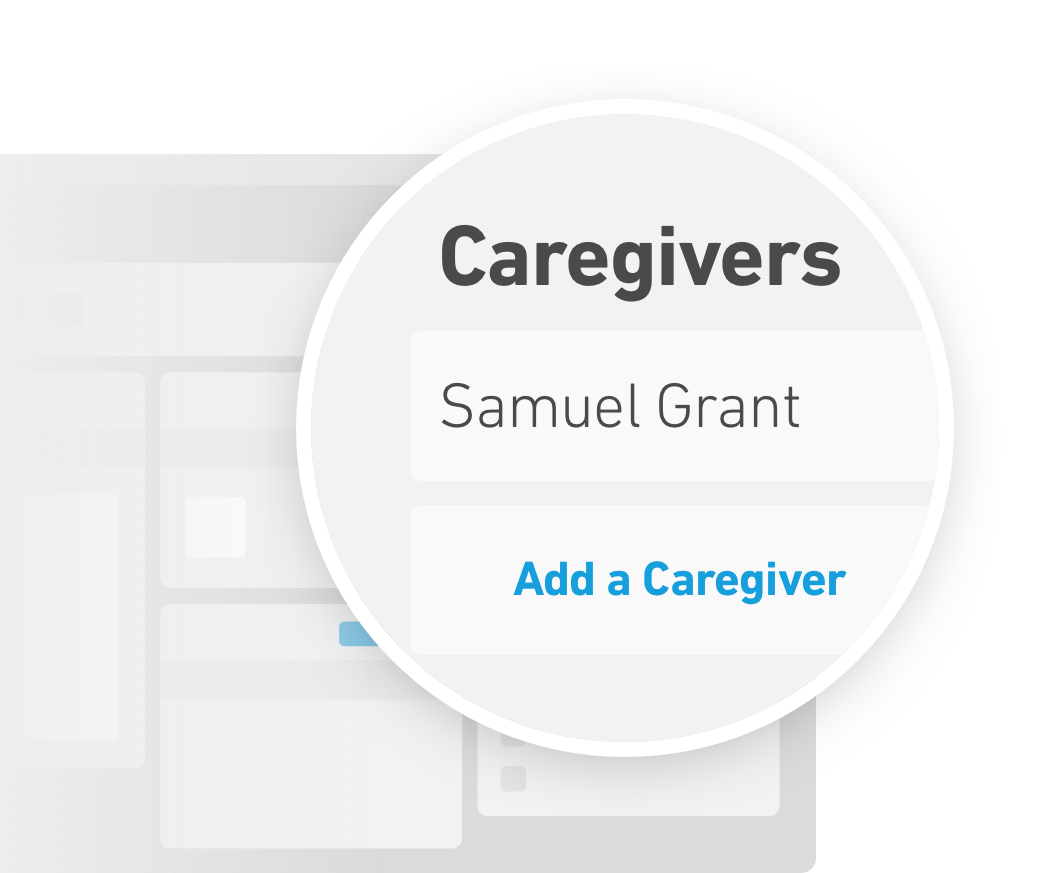 Additional Caregivers
We make it simple to add more than one Caregiver to their account.

PillPack is the greatest invention ever, you just pull that day's medication up and tear the sealed packages open. My husband's medications are shipped to the house, so I don't have to run to the pharmacy for new medications or refills! I love PillPack!
---
Mary S.
Takes care of her husband, Dave
Find out if PillPack is right for your loved one
Our Advisors are happy to answer any questions you may have, and help you get started.
855-745-5725
More about PillPack
---
Meds Delivered Monthly
Each PillPack delivery comes with a 30-day supply of medication.
Prescription Flexibility
We can add prescriptions or make updates to your service at any time.
Hands-Off Renewals
We reach out to the prescriber a month before their prescriptions expire.
No Additional Costs
You only pay for your copays, there are no hidden fees. The medication price is set by your insurance company.
Quality Control
Our thorough quality control process ensures the right meds are in the right doses every time.
Proactive Consultation
We review your entire medication list to verify there are no issues with drug interactions.
Switch to a simpler pharmacy
Managing your loved one's medication has never been easier.
Get Started